Pellet Smoker at a whole different level
For years I've used an electric smoker. I grew up watching my dad smoke on a Weber electric smoker. It was easy to use and made "ok" barbecue. At the beginning of 2020 I locked in on the Traeger Timberline 1300 and began my campaign for one for Father's Day. As any good marketer knows you need to repeat your message 7 times before customers will remember your product. I took it to a whole different level. By the time Father's Day had rolled around my family had heard about the Traeger Timberline 1300 at least 1000 times. Suffice it to say I got my Traeger!
The WiFire feature allows you to connect your smoker to your phone. You can monitor the cooking process and change the temperature from your phone. It could not be easier to get the exact temperature you want.
The Timberlines have a double walled build that allows you to maintain a constant temperature even when it's cold and or windy.
FEATURES
Timberline D2® Controller
WiFIRE® Technology
Timberline D2® Direct Drive
TurboTemp®
GrillGuide®
Three tiers of stainless steel grates
Double-wall stainless steel interior
Pellet Sensor
Magnetic Bamboo Cutting Board
Concealed Grease Management System
12 Chickens
15 Rib Racks
12 Pork Butts

1300 SQ. IN.

Total cooking space

24 LBS.

Pellet hopper capacity

226 LBS.

Total weight

500°F Max temperature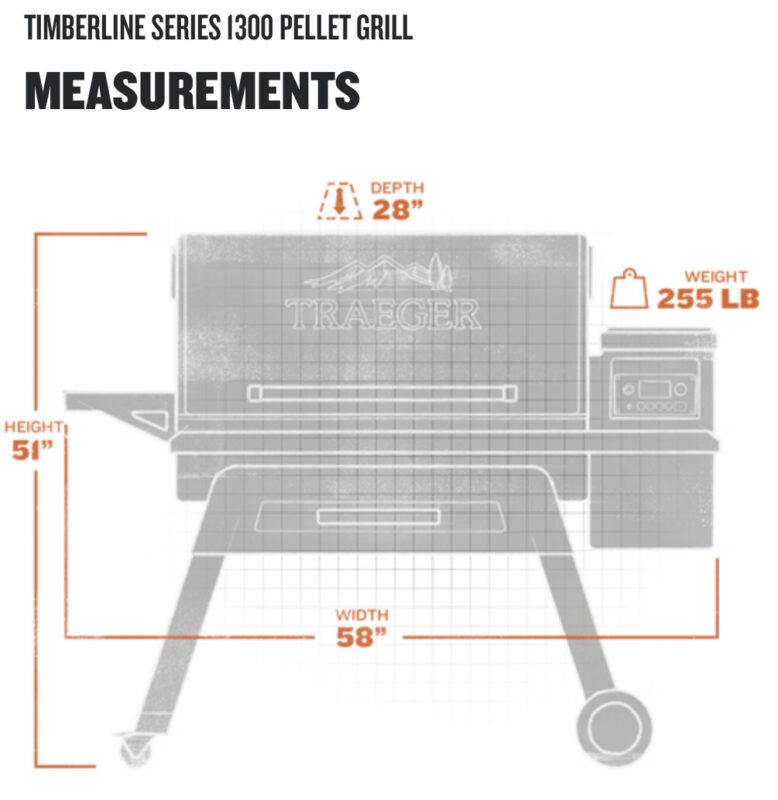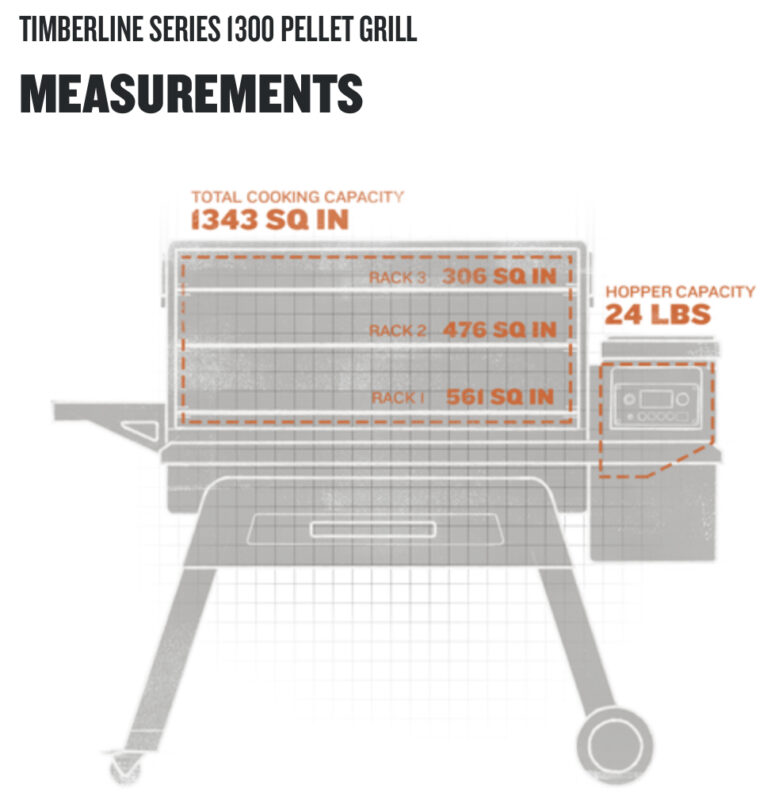 The BBQ Geek may earn compensation for sales from links on this post through Affiliate Programs.